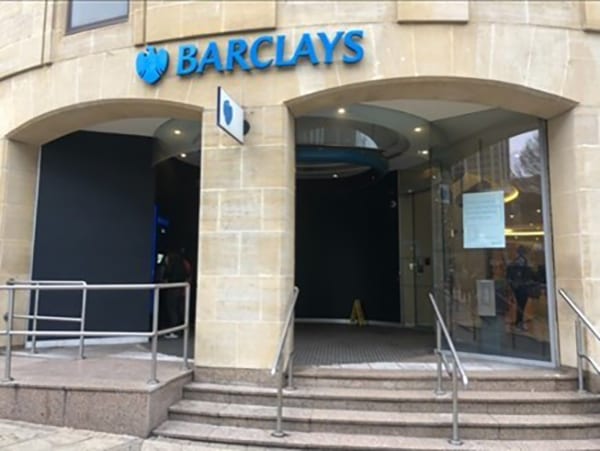 A complex bomb-proof shopfront at Barclays in Birmingham took just 15 hours to install using products from Jack Aluminium Systems.
Jack Aluminium's JD47 Non-Thermal Shopfront System was installed with specialist toughened anti-shatter glass and a bomb blast protective window film.
Wolverhampton-based Renstone Facades fabricated two commercial aluminium door and shopfront systems to provide the bank with extra security and close off an outside area of the building, which had never been sectioned off with doors before.
To avoid disruption to the bank's opening hours and so not to disappoint customers by closing the branch at the start of the week, work started in the early hours of a Sunday morning.
Mark Gouldstone, Operations Manager at Renstone Facades, was involved in the weekend project earlier this year.
Mark says: "We fabricated two systems for this job at Barclays in Birmingham. The first door system was a fixed screen, six panel door which was robust enough to protect against attempted break-ins. We used 11.5mm thick toughened laminated glass panels.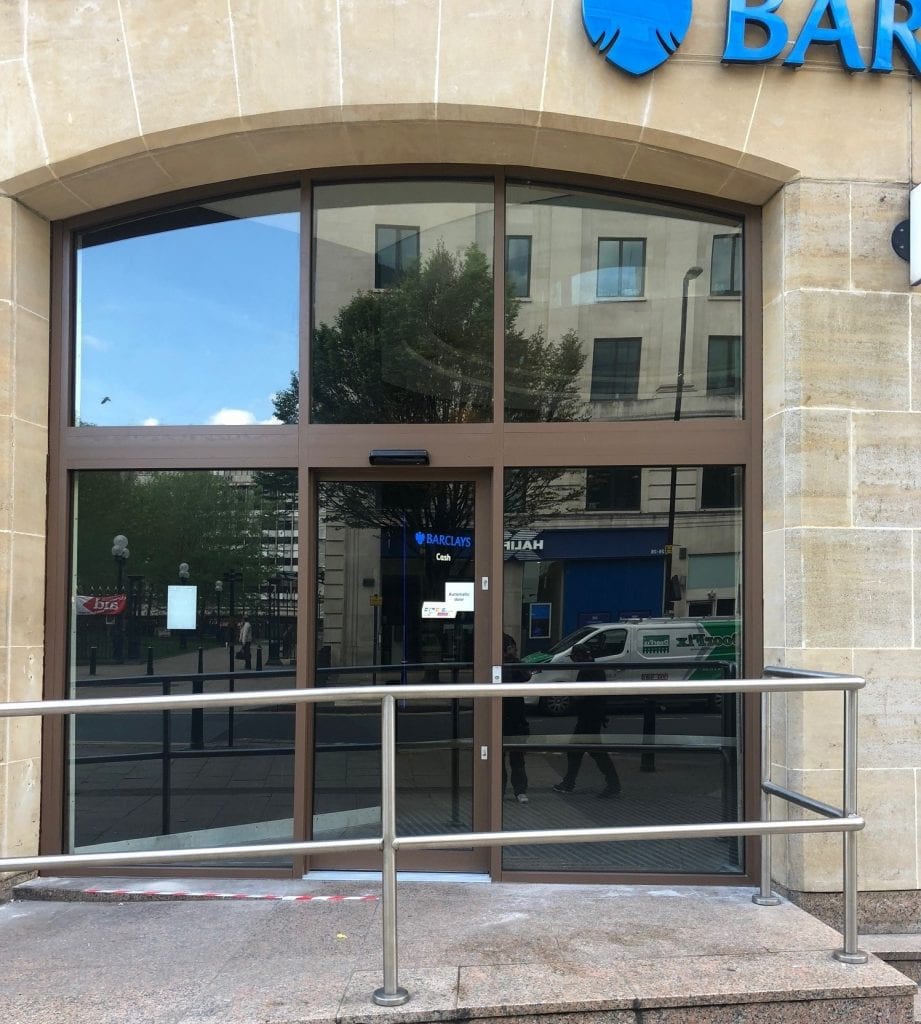 "The second door system featured at the front of the bank and was a single automatic door, with extra toughened glazing.
"I went over on the Sunday morning to lend a hand because the job had to be finished before the end of the weekend.
"I worked with the team from Doorfix to get the door systems installed. There was no way this task could be delayed in any way due to the bank's security. They started at 4am on a Sunday morning and we were finished at about 7pm that night.
"The process was very straight-forward, and the fit was fantastic. It was a really smooth job, and everything went to plan."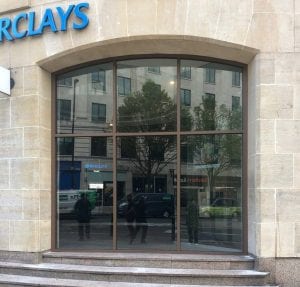 Renstone Facades recently celebrated its second year in business and specialises in aluminium windows, doors and curtain walling.
Mark explains: "Our relationship with Jack Aluminium is absolutely fantastic. We started with Jack Aluminium Systems about 18 months ago and we've never looked back.
"The service is amazing, the lead times on products is brilliant and everything has been really professional.
"In fact, since setting up with Jack Aluminium, they have even sent work our way which has been great. Quite simply, our relationship has grown and grown, and we look forward to working with them for many years to come."
Since its launch in 2017, Renstone Facades has doubled its workload and is about to relocate to a bigger, brighter unit, so the business can develop and grow.
Mark says: "What's great with Jack Aluminium is that every job is treated with the same professionalism, no matter how big or small.
"If we're trying to meet a deadline and need products quickly, the team at Jack Aluminium can often get it out to us within two weeks. This is really beneficial to us, especially when we're working on projects like the one at Barclays bank in Birmingham. To be honest, this efficient service has helped our business grow."