The TD68 Thermal Door and Shopfront System is one of the most thermally efficient, high usage commercial aluminium door systems on the market.
It's also one of the most secure, carrying the STS202 – BR2 security accreditation. STS202 – BR2 is a very thorough test which accredits doors for protection against continuous attacks using hand tools and levers, focusing on the glazing, beading and locking systems.
This robust system is the perfect choice for areas with heavy footfall such as schools, hospitals, local authority, commercial and retail buildings that require thermally efficient commercial door sets and shopfront façades. It offers fantastic thermal and security benefits, with great design options and can be used for both retrofit and new-build projects.
TD68 can be integrated with the TW70 TruEnergy window, JD47 non-thermal door system and JCW curtain wall system.
Emergency Exit Option (Single and Double Doors)
Emergency exit doors are notoriously difficult to secure from the outside. By their nature, they need to be quick to release, but this can make them vulnerable to attack.
TD68 door offers a safe, highly secure & cost-effective solution, with a unique rebated low threshold, rebated door stile option as well as anti-snap security cylinders.
Unique rebated low threshold and lock strike plate to prevent tampering of the internal panic device from a wire under or over the door leaf.
Incorporates anti-panic lock with anti-snap security cylinder which removes the need for a security escutcheon
A strike plate supports the lock during an attack.
The door can be locked internally and externally with a key to ensure it is secure on the outside. But it can still be opened in an emergency from the inside using a specific panic door exit device so there is no fear of occupants being left inside.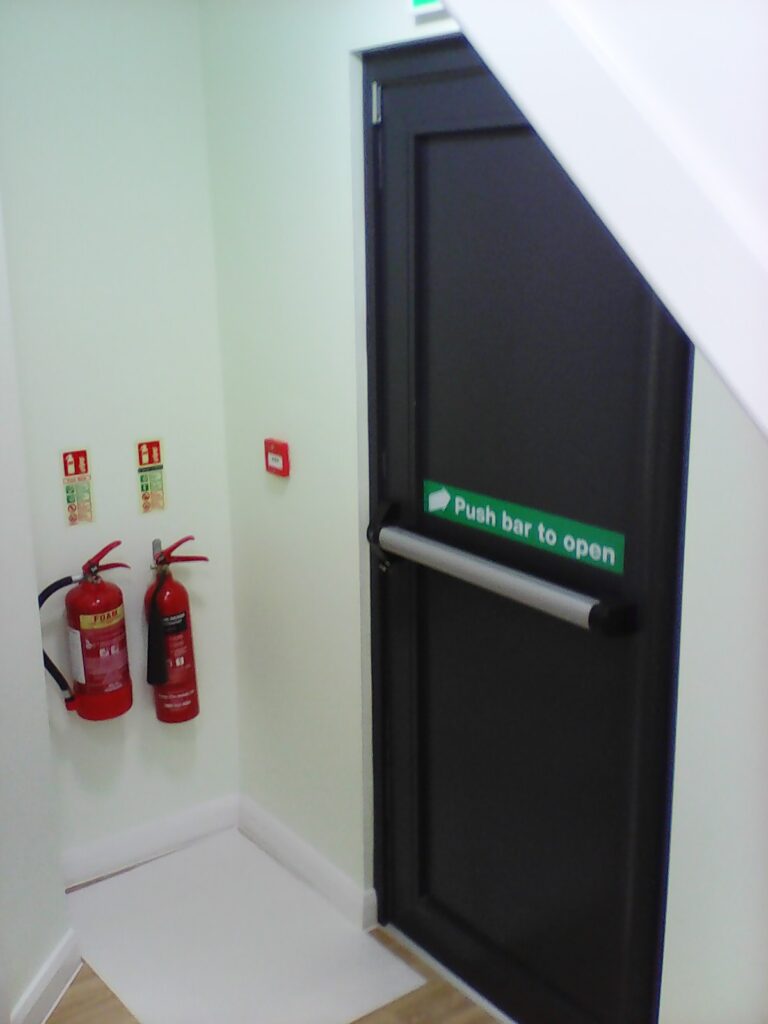 Remote Access Option (Single and Double Doors)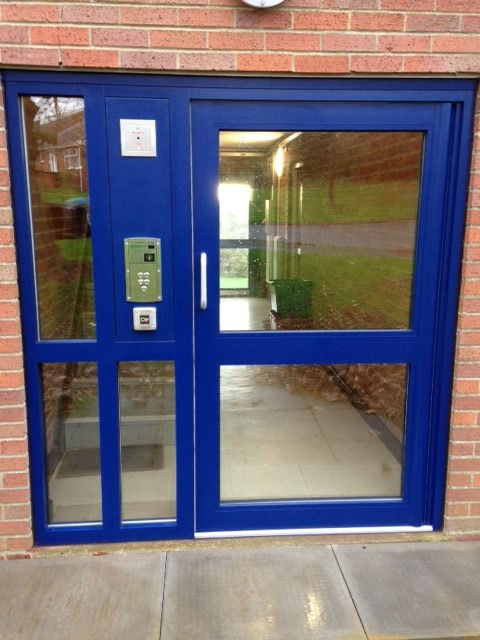 Commonly, commercial aluminium doors that are required to be secured at all times are vulnerable to security tampering.
To solve the problem of lock tampering on commercial aluminium doors we developed highly secure and cost-effective solutions for social housing, schools, hospitals and offices.
Our remote access doors achieve SBD compliance and this can be achieved with a motorised multipoint lock or with two electromagnetic locking mechanisms.
Two hardware options available:
Mag locks (electromagnetic locking mechanisms)
Three-point lock (top & bottom deadbolts with central latch and deadbolt) with the ability to select from three access options: TOTAL, LIGHT & FREE.
TD68 Thermal Door & Shopfront Key Features
Highly energy efficient: U-Values as low as 1.7 W/m2K
Thermally broken low threshold
Curved finger guard to prevent trapped fingers
Unique design for concealed panic bars
Free of charge cut length service available on all door stiles to minimise wastage
Side lights & fan lights tested to PAS 24 enabling the creation of SBD compliant screens
Durable to withstand harsh environments such as schools
Numerous hardware combinations tested on both single & double doors
Quick and simple to fabricate
TD68 Technical Performance
Frame/Door depth – 68mm
Max height (tested) – 3000mm
Max width (tested) – 1300mm
Bottom Pivot capacity of 250kg
Exova BM TradaQ marked product, certification available upon request
Door and shopfront tested to PAS 24 and BS:EN 6375, parts I, II and III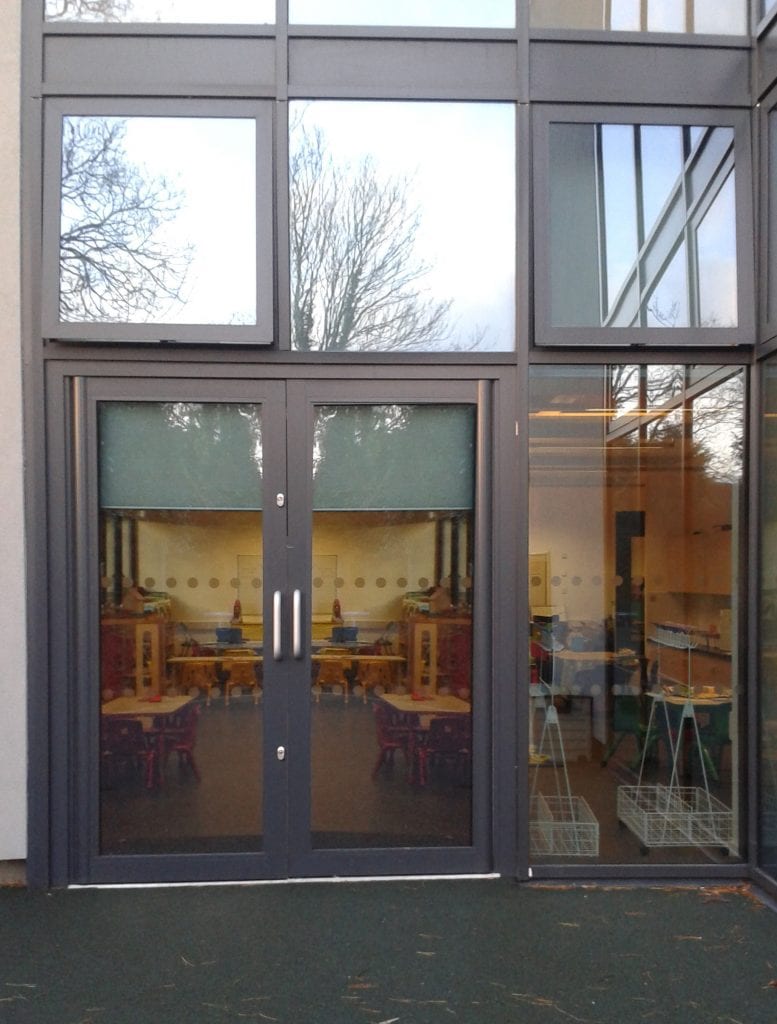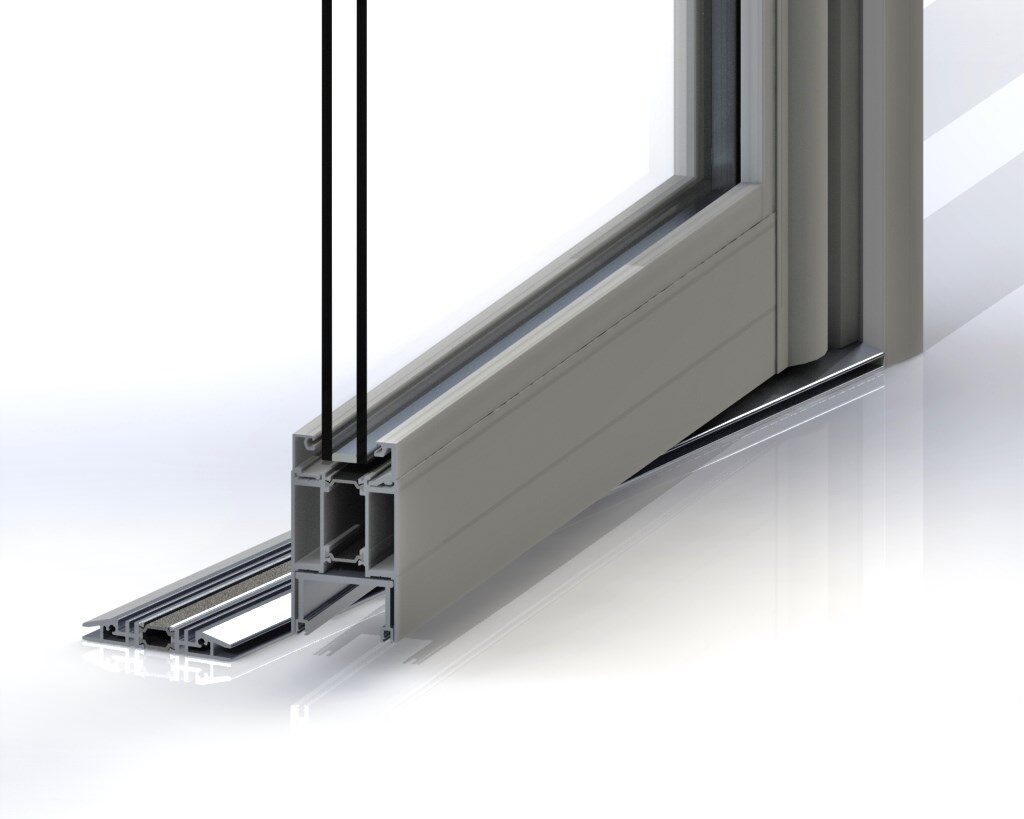 7-10 days for standard RAL colour orders (subject to availability)
15-20 days for dual colour orders (subject to availability)
Single & dual colour polyester powder coat as standard, provided by Qualicoat approved supplier