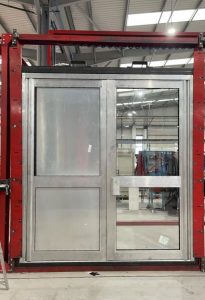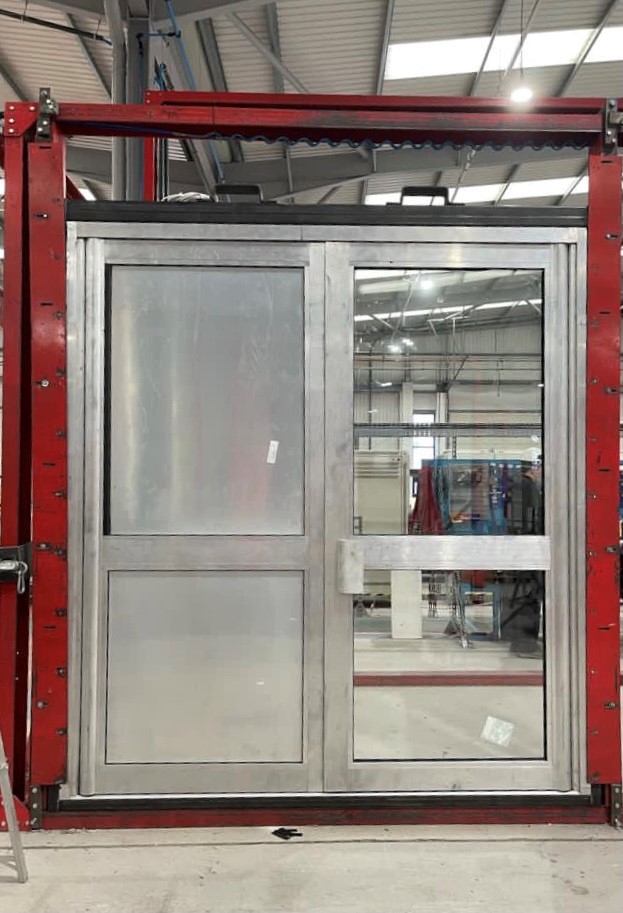 The TD68 thermal commercial door from Jack Aluminium has passed STS202 – BR2 testing with flying colours, with a new hardware offering on a 2.5m high double doorset. It gives architects and specifiers a large, remote access control double doorset option with this premium security accreditation, as part of Jack Aluminium's expanded range of high security standard door combinations for the market.
STS202 – BR2 is a very thorough test which accredits doors for protection against continuous attacks using hand tools and levers, focusing on the glazing, beading and locking systems.
Sales and Marketing Director, Jeff Pearson, says: "In the commercial market there is an increasing demand for more secure door options. Architects and specifiers looking for external doors now place a higher importance on security than ever before and want ones which pass even more stringent tests than the standard PAS24 accreditation, which is why we decided to ramp up testing last year.
"This standard is fast becoming the prevalent option in the marketplace, and after the single door with magnetic locks passed the STS202 test last year, we wanted to test it again on a larger door. As we expected, it passed first time. In fact, we didn't make any changes to the fabrication process, which is the most impressive part, meaning there is no extra time or cost, and now both the single and double TD68 doorset with remote access option are available through Jack Aluminium to STS202- BR2 standard.
"By expanding our range of fully tested commercial door options to meet today's market demand, we can give architects and specifiers a full suite of high-performing door options that provide the excellent levels of security necessary for high-specification commercial projects. The TD68 continues to perform and pass testing standards, remaining one of the most secure and robust aluminium commercial doors available. It is the perfect option for projects where a higher security standard door is specified."