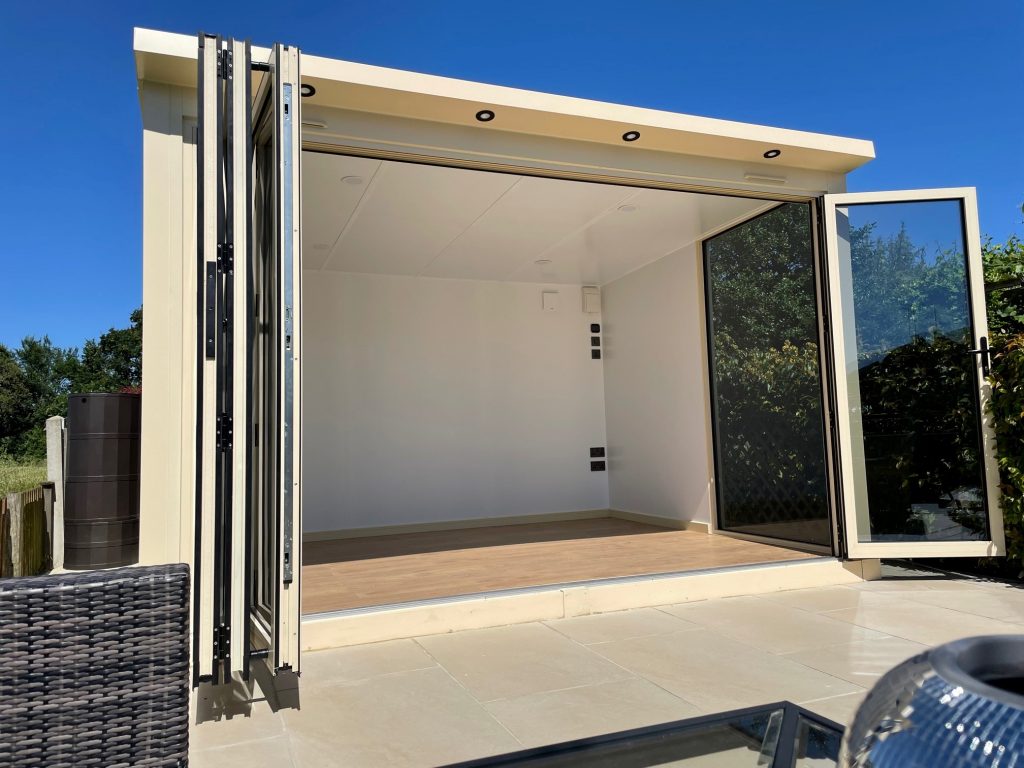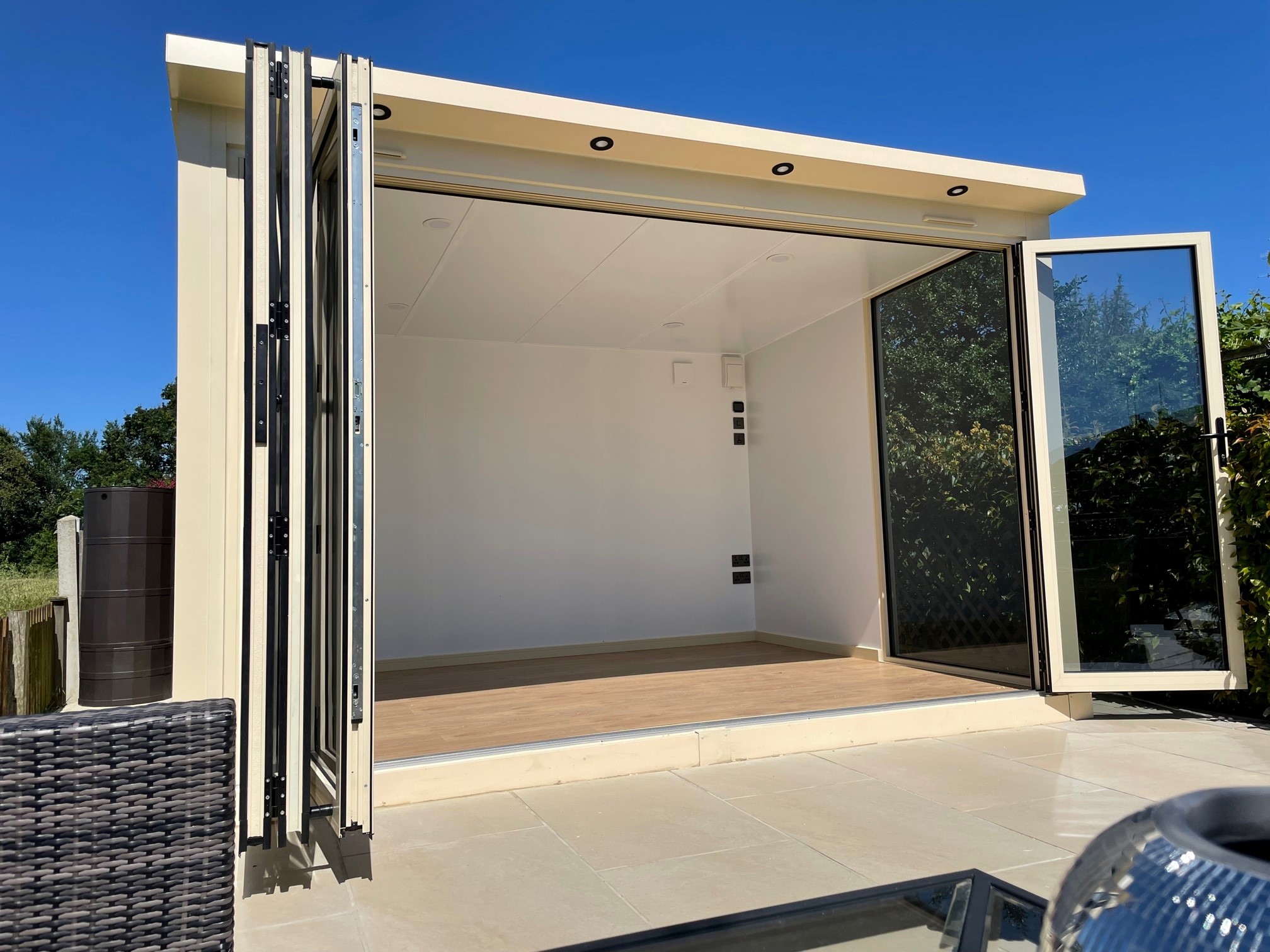 Proving its complete versatility, Jack Aluminium's TD68 system has been used to create a stunning range of new garden rooms by Aliwoods, the sister company of long-standing fabricator IDF Aluminium. 
Aliwoods, which covers the distribution and sales of the garden rooms, was set up during the pandemic in response to the increased demand for garden office pods. The buildings come in prefabricated sections allowing for easier, faster installation and the modular design means they can be easily disassembled and relocated if needed or installed where access is tight.  
Installation takes between 2-5 days and the rooms are fitted with everything needed for a fully functional garden room, including interior and exterior lighting, laminated floors and plug sockets, meaning they are immediately ready to use after they're fitted. Donna Woods MD of Aliwoods says she loves the high grade of the system which makes it suitable for residential and commercial use alike.  
Jack Aluminium's TD68 system has been used to create floor-to-ceiling glazing on the side of the structure to let in maximum levels of natural daylight. With its superb durability and thermal efficiency, TD68 is the perfect system choice for this garden room design. 
Will Woods, Managing Director of IDF Aluminium says: "We use the TD68 shopfront system for the glazed side panels of the garden rooms and have chosen this profile due to the high spec and quality of the system. We also love working with Jack Aluminium for the amazing service we receive from the whole team." 
For more information on Jack Aluminium's door systems, visit www.jackaluminium.co.uk and for more on Aliwoods garden rooms visit http://www.aliwoodsgardenrooms.co.uk