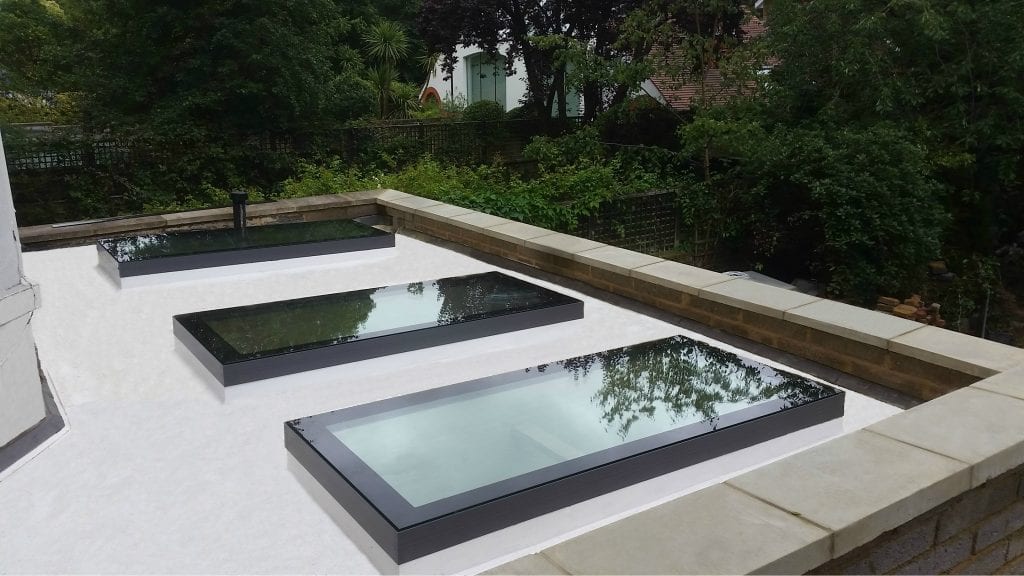 Jack Aluminium's TRL90 Rooflight has reached a landmark, with 10,000 metres of profile sold.
Jeff Pearson, Sales & Marketing Director at Jack Aluminium, explains: "We put the fantastic success of our flat rooflight down to its single profile design. It takes just four lengths to manufacture a rooflight, making it a favourite of both fabricators and installers. Often the four lengths are cut from just one length of profile, keeping waste to a minimum.
"To put the numbers into perspective, 10,000 metres is the longest standard track event in athletics – it's 50 laps of a standard indoor athletics track. If imperial is more your measure, 10,000 metres equates to 6.2 miles – that's about how high in the sky commercial aircraft flies!"
TRL90 flat rooflight has proven popular with customers, thanks to easy fabrication and installation. It's the perfect product for bringing extra light into spaces without adding height to buildings. Performance is top-notch, with frame U-Values of just 1.0 W/m2K and the system is compatible with double or triple glazed units.
It is popular with both domestic and commercial projects, thanks to the flush finish and modern, architectural looks.
Jeff adds: "Easy to fit and easy to fabricate, TRL90 truly follows the Jack Aluminium values, which is why we have had such great success with this product. It has already been used on some amazing projects and I'm looking forward to seeing where the next 10,00 metres are installed!"